Closure Orders issued by Regional Offices
Closure Orders / Suspension of Closure Orders issued from Regional Offices
Metallon Ingenuity Printers (P) Ltd., 
Diem Castings, 
Shree Balaji Industries, 
Sree Maa Sarada Ores & Forging India (P) Ltd. (Unit – III), 
Sharma Hitake Furniture, 
Modern Enterprise, 
Classic Paints, 
A. B. Iron Industries, 
Chemi Coates, 
Arvind Techno Engineers Pvt. Ltd., 
Mahapravu Enterprise, 
M. G. Ispat Pvt. Ltd.,
Lunia Perforaters & Netting Works, 
Lexus Motors Limited,
Transmission (India) Engineers, 
The Salkia Industrial Works and
Priti Motor Udyog Pvt. Ltd.
Events
Jun 24, 2019
Walk - in - interview for engagement of Junior Laboratory Assistants for Strengthening of Laboratories of West Bengal Pollution Control Board under Namami Ganga Programme (Date of Interview : 02.07.2019)
Photo Gallery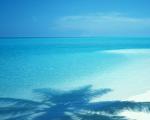 World Enviorment Day